There were three teams, San Diego State, UNLV, and New Mexico who made the NIT tournament. The Aztecs are one of the number one seeds in the NIT which means they should get a few home games, plus all three teams are in action Tuesday night.
(21-10)
(20-10)
Rupp Arena 9:30 PM ET TV:
Both teams were aspiring for NCAA berths, but for UNLV they faltered late in the season after having good road wins against Louisville and Arizona. However their first round exit at home in the MWC tourney cost them.
As for Kentucky they failed to make their first NCAA tournament since 1991, and the only reason they did not go dancing that year was because of NCAA sanctions. Kentucky finished 5th in the SEC East, then eventually falling in their second game of the SEC tournament and with 20 wins.
The Wildcats have players and their big man is Jodie Meeks who is averaging 24.9 points per game, and had a 54 point game performance earlier in the year against Tennessee. Scoring is all Meaks can do and after him the next scorer is Patrick Patterson with 18 a game and that is all the scoring Kentucky has.
If either of those two players are slowed down then UNLV should be able to waltz through in this game.
UNLV has a more balanced scoring with four players scoring nine or more and the leader in Senior Wink Adams. The Rebels have big wins this year and besides the two earlier mentioned they also swept BYU and have a win against Utah and San Diego State.
Do not just look at the school name and assume Kentucky will just walk in and win, this game should be one of the better matchups of the night.
(21-9)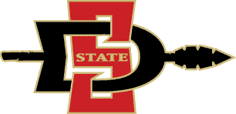 (23-9)
Cox Arena 10PM ET TV: NONE
San Diego State had a great argument to get into the NCAA tournament but there were too many leagues who had a team win the conference tournament who otherwise would not have made the big dance. San Diego State is one of the top four seeds while Weber State had a great season and won the Big Sky, they were unable to make the conference finals.
San Diego State should role, they are very athletic with Lorrenzo Wade and Kyle Spain who put up nearly 30 a game. Kellen McCoy leads Weber with 14 a game, but the size of San Diego State will hurt Weber State in tonights game.
Weber State is deeper then San Diego with six players who score at least 8PPG while San Diego State has only four of those players.
Look for the Aztecs to route and advance.
(18-12)
(21-11)
The Pit 10PM ET TV:
Nebraska could not do enough in the Big XII tourney to gain an at larger bid and neither could New Mexico who bowed out against Wyoming in quarterfinals. Good thing New Mexico is playing at home because they are a solid 15-2, while Nebraska was only 4-7 on the road.
New Mexico has players, but it was their defense that hurt them against Wyoming and in other games. The Lobos have wins against Utah, BYU, UNLV, and SDSU but all were at home.
Nebraska's big win is only against Texas, not too impressed with Nebraska. This team just piled up wins on the year. Nebraska is a slow down team that will want to control the pace of this game, they score only 64 per game and give up 59 per game.
This game comes down to who can force their style, and that will be the winner. Look for the Lobos to win since this is at home and should be able to play a more up tempo style.
If you like what you read be lazy and Subscribe to The Mountain West Conference Connection by Email or in your Feeder or follow us on Twitter.