Their will be one more bowl projection which will come next Sunday night once the season officially ends. The Mountain West teams most likely will not change but their opponents most likely will.
Also, do not but the hype of Boise State playing in the Poinsettia Bowl against BYU or TCU, because last year Boise spurned their own bowl in Boise to go to Hawaii and they will not let that happen again.
Utah vs. Texas
This could go either way with Utah in the Fiesta or Sugar. The way the Fiesta Bowl picks is that if Oklahoma or Texas play in the title game the Fiesta gets first pick and will most likely keep it in the Big XII, then Fiesta gets the third pick which could come down to Utah or Ohio State. My gut is Utah because last time Utah went to the Fiesta they brought 55,000 to the stadium and I was one of them. Ohio State is as attractive because they will travel.
The other possibility is Utah in the Sugar against Florida or Alabama, which is very likely. I think the Fiesta Bowl wants more of a sure thing since Ohio State has traveled well in their last two BCS bowl games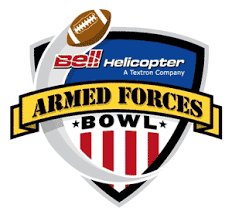 TCU vs. Rice
If you read what most 'experts' say they put Air Force in this bowl, but do not buy that. TCU has never traveled well in bowl games, and the stadium is going to most likely be a sell out with the home team playing. Also, Rice is only a few hours away from Fort Worth and this is an old Southwest Conference matchup.
BYU Vs. Arizona
Same thing can be said about BYU, the Vegas bowl will have an automatic sell out by picking BYU who has won the last couple of these and packed the sponsors hotels. TCU should go here but why would the bowl want to risk having a half full stadium, even though TCU should be going to this bowl game.
Colorado State vs. Nevada
The Rams are all but locked up since the New Mexico bowl has the last pick in the Mountain West pecking order. The Rams will bring the fans since Albuquerque is not too far, plus this is the Rams first bowl game since 2005.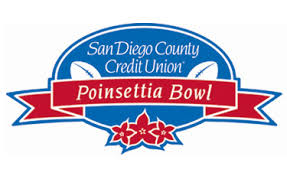 Air Force vs. Louisiana Tech
Air Force goes bowling a second year, and while the Pac-10 is slotted here they do not have enough teams and Louisiana Tech is 7-5 and is guaranteed a bowl spot. Other possibilities are Fresno State out of the WAC or Houston from C-USA.